Happy Sunday ♥ Indovinate cos'ho per voi? La mia recensione delirante di
Verum, secondo appuntamento con la The Nocte Trilogy di Courtney Cole
‼ Sono letteralmente
SBALORDITA
.
Questa lettura è stata SPAVENTOSA E COINVOLGENTE oltre ogni aspettativa.
Sono così
elettrizzata e ammaliata dallo stile di Courtney
che ho deciso di aggiungerla alla mia
Top Autori
– e ovviamente il libro entra nei miei
Must Read
a occhi chiusi ;) Insomma, DOVETE ASSOLUTAMENTE LEGGERE QUESTA TRILOGIA. Appena finisco il libro in italiano che ho in lettura, corro a comprare
Lux
, perché IO DEVO SAPERE. (Leggi
la recensione di Nocte
, il primo libro!)
by
COURTNEY COLE
Website | Facebook | Twitter | Pinterest
Serie: The Nocte Trilogy #2
Editore: Lakehouse Press
Genere: Dark YA, Paranormal Romance
Pagine: 221
Data di pubblicazione: 2 Febbraio 2015
Lingua: Inglese
Acquista su: Amazon
Riconoscimenti: Top Autori, Must Read, Best of the Year, Top Favorites
---
The truth shall set you free.

My name is Calla Price and I'm drowning.

My new world is a dark, dark ocean and I'm being pulled under by secrets.

Can I trust anyone? I don't know anymore.

The lies are spirals. They twist and turn, binding me with their thorns and serpentine tongues. And just when I think I have it figured out, everything is pulled out from under me.

I'm entangled in the darkness.

But the truth will set me free.

It's just ahead of me, so close I can touch it. But even though it shines and glimmers, it has glistening fangs and I know it will shred me.

Are you scared?

I am.

---
Che nessuno muova un fottutissimo muscolo. Alt. WHAT THE ACTUAL FUCK DID I JUST READ?! Per gentilezza, procediamo in ordine, perché
FINN CONTINUA A DIRE CHE LE COSE DEVONO AVVENIRE IN ORDINE
.
• Ero in
fibrillazione
, all'idea di leggere il secondo capitolo della trilogia? Sì.
• Sono rimasta
disorientata
, quando ho iniziato a leggere? Diavolo, sì.
• Durante la lettura, il
panico
si è impossessato di me? Cazzo, sì.
• A fine lettura, sono un agglomerato di
ansia e terrore
? PORCA DI QUELLA TROTA, CHE CAZZO È SUCCESSO.
Non ve lo posso dire! :P Non posso minimamente parlarvi di questo romanzo, perché . . . NON POSSO SPIEGARVELO. Posso solo dirvi che
L'HO ADORATO PROFONDAMENTE
– non l'ho amato, ma adorato.
Il cambio di location ha aggiunto un tocco MERAVIGLIOSAMENTE GOTICO a questa trama già tenebrosa, trascinandoci in Inghilterra e nel suo clima tetro e mistico.
SUPERLATIVA E INQUIETANTE è la componente paranormal
che ruota attorno a Calla fin dal primo libro: qui prende il sopravvento sulla sua mente e, come lei, noi lettori
non riusciamo a distinguere cosa è reale e cosa non lo è
.
Cos'è che Dare non vuole dirle? Qual è
il tremendo segreto
che custodisce? Cosa nasconde la dimora, che
sussurra e ringhia
?
PERCHÉ DARE SARÀ LA CADUTA DI CALLA?
Io sono la luna.
Non possiedo alcuna luce.
Per questo mi serve Dare.
Ma se lui è il sole, mi brucerà.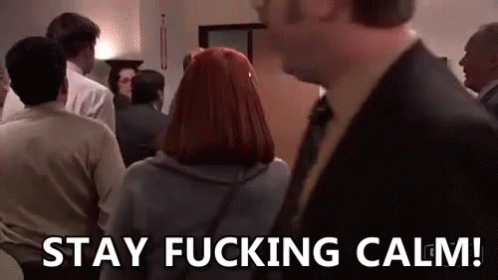 Un susseguirsi di rivelazioni
che in realtà non sono rivelazioni.
Un intreccio che vi manderà fuori di testa.
Gli indizi si rincorreranno senza tregua
, sommergendo non solo Calla, ma anche il lettore. I tarocchi di Sabine non mentono e Calla deve capire. DEVE CAPIRE, e Dare non può dirle niente.
Nessuno può parlare.
NESSUNONESSUNONESSUNO.
Perché Calla ci è quasi arrivata.
MA NON C'È PIÙ TEMPO.
STA SCADENDO.
Non ci sono parole per descrivere
la maestria di Courtney Cole
! Avevo sentito dire che questo secondo volume non era per nulla bello, ma è evidente che chi ha affermato ciò non è amante del gotico e del paranormale.
È FENOMENALE, rapido e incalzante, non lascia scampo.
E quel finale . . .